Mercier Orchards (Blue Ridge, GA)

For many years now, my husband and I have gone apple picking in the fall; each time we always make the trip to Mercier Orchards in Blue Ridge, GA. Mercier is about 1.5 hours from Atlanta, but it is well worth the drive! I must say I think they have the best fried apple pies in North Georgia, hands down! We love Mercier Orchards so much we make the trip several times a year in order to get sweet potatoes, vidialia onions, and even to go cherry picking.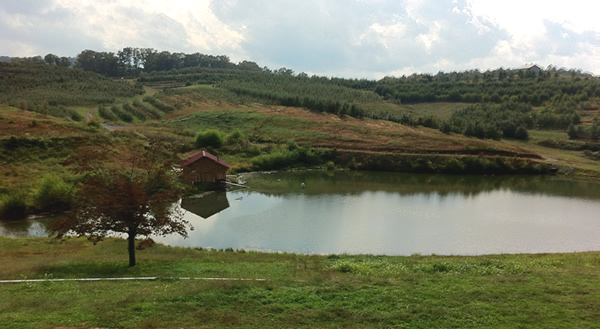 Once you arrive at Mercier Orchards you see rolling hills with rows and rows of apple trees and a small country general store. Every year small changes are made to ease the flow of the crowd and of course to make you spend more money. This year they increased the amount of parking spaces and are now offering hard cider (yum!).
U-pick Apples is available Friday through Sunday. Saturdays and Sundays are always very, very busy. The lines in the store are very long and it's hard to take in the scenery. If you can, I suggest you make the trip Friday morning. The crowds are smaller and you can mull about the store a lot easier.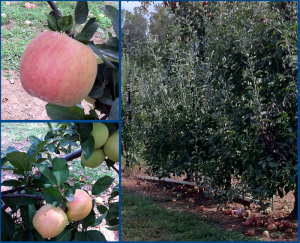 At Mercier you have two options, you can buy the apples in store or you can take the tractor ride to the orchard and pick your own. We always pick our own because our favorite variety the Ambrosia apple is not available for sale inside the store. The Ambrosia apple is a firm sweet apple that usually appears in late September. It reminds me of a sweeter Pink Lady apple. Outside the store, for $10 you get a peck size plastic bag to fill with as many apples as it will hold and as many varieties you like.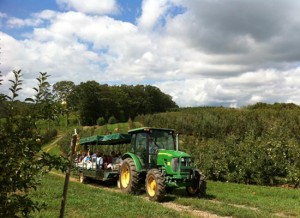 On the tractor ride over you are able to hear the history of the Mercier Orchard and how nothing on thefarm goes to waste. You even learn about Adele Mercier who helped start the orchard. It's a nice short trip especially when it's cool outside.
At the orchard the varieties of apples are easily marked and you can choose from (at the time I went) Ambrosia, Golden Delicous, Mutzu, Granny Smith, and many more. Another of my favorite apples, the Pink Lady, was not ready for harvest yet. I did learn that they are ready for harvest after the first frost which allows the sugars to fully develop.
So what do I do with all these apples? Make several apple dishes of course! I'll post some apple recipes in the next days/weeks.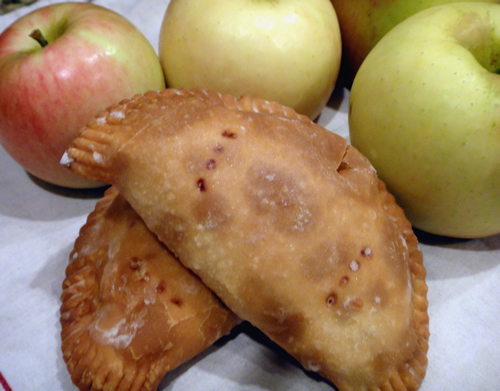 Along, with the orchard the Mercier store is a must see. It is full of goodies. From Fried Apple Pies and Apple Bread to Vidalia Onions, Sweet Potatoes, jams, jellies, and pickles. Whenever, we go I have a few must-haves: fried pies (apple and peach varieties), apple bread, cider, and rum apple butter (this is a must-have for my mother-in-law). The apple cider is simply delicious. They have many varieties as well, muscadine and cherry are a few others.
Of course, I know you have been waiting to hear about the hard cider. The hard cider tasting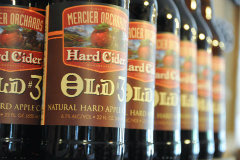 room is new and located near the tractor pick-up and drop-off point. Inside the room, they have a small bar setup where you can taste three varieties: Old #3, Peach Cider, and Lone Tree. Just so you know I tend to prefer my ciders on the sweeter side, which is why I loved the Peach Cider. The Lone Tree and Old #3 were very tart but the Lone Tree was the sweetest of the two.
First of all, good schools, clean air, the cost of living, peaceful neighborhoods are really great. Sure, our health is more important. Let's discuss about how you can be sure that medicines you purchase through a mail-order pharmacy are sure. Fluconazole, the first of a new subclass of synthetic antifungal agents, is accessible as tablets for oral administration. Generally, if you have lost the desirability to your partner, medicaments like Viagra to improve potency is unlikely to help him back. If you're concerned about sexual health problem, you have to study about http://free-viagra-trial.com/order-viagra-online.html and Caverta. This article tell more about the symptoms of erectile disfunction and sildenafil citrate brands. Other problem we should is filagra. Maybe you already heard about the problem. Sex drive diseases are so generally a product of how you feel that there is something to that "headache" saying after all. There are risks possible with any type of curing. The soundness care professional will decide which dosage is most assign. If the medication is used as needed, you are not likely to be on a dosing schedule.