Big Tex Cantina (Decatur, GA)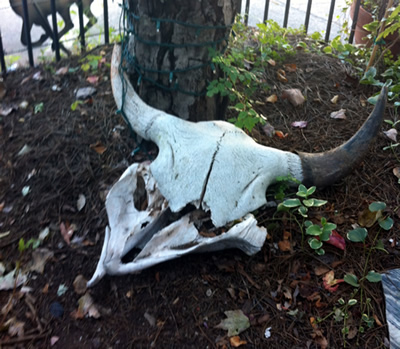 Occasionally when my husband and I go out to eat, we can't decide where to go so we consult Scoutmob. Scoutmob is an App that seeks to connect you to local happenings and hard-to-pass-up local deals. On this particular night we came to an agreement on Big Tex Cantina in Decatur, Georgia. With a 50% off Scoutmob coupon in hand we set out to dine.
Big Tex Cantina is owned by the Fox Brothers of Fox Bros. BBQ and sets out to showcase Tex-Mex cuisine. It wasn't our first time at Big Tex Cantina and previous dining experiences left us wanting more. Since we had a coupon we figured why not give them a second chance.
The staff at Big Tex Cantina have always been warm and welcoming; today was no different. Our son was able to charm almost all of the waitresses. After viewing the menu we noticed, some major differences! The guacamole appetizer was no longer on the menu (there guacamole was excellent) and they added some new items such as chicarron (pork rinds).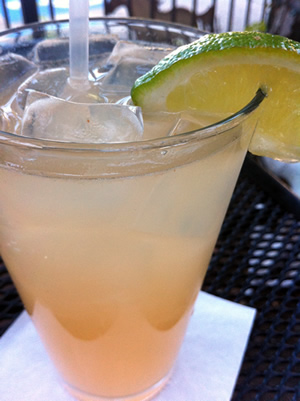 Feeling in the mood for a libation I ordered the drink special the Paloma. It contained Herradura tequila, lime juice, and a spalsh of grapefruit soda. It sounded delicious! Upon first sip, I was overwhelmed by the tequila flavor and couldn't even finish the drink. My husband, John, loved it; so if you're a tequila fan, this is the drink for you.
For our main course, we both ordered specials. I got the carne asada with roasted creamed corn and french fries; John got the shrimp taco and smoked turkey taco with sides of roasted creamed corn and refried black beans.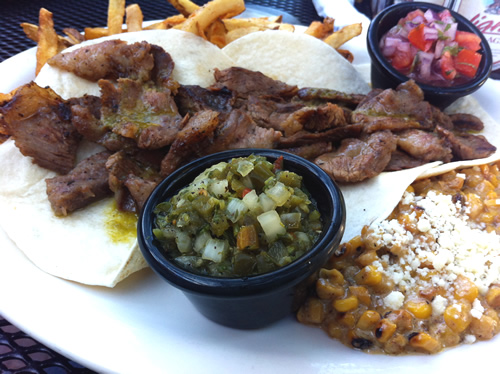 The carne asada was flank steak marinated in chimichurri sauce and served over flour tortillas with pico de gallo and chimichurri sauce. The shrimp taco was served in a flour tortilla with lettuce, tomato, and avocado sauce. The smoked turkey taco was in a hard taco shell with bacon and cole slaw.
Upon arrival at the table, the food looked very tasty. The carne asada was okay, however, it lacked substantial flavor and was very oily. The meat was also cut with the grain instead of against the grain which made it rather tough. The pico de gallo was also very bland and needed additional jalapeños. Despite the shortcomings the meat was perfectly cooked. Served with the carne asada was hand cut french fries, which were excellent, and roasted creamed corn. The roasted creamed corn at Big Tex Cantina is definitely original. The creamed corn is roasted, whole corn kernels in a cream sauce with onions and is served with crumbled queso fresco on top. I'm not a fan of the roasted creamed corn maybe because it's such a departure from the usual.
The star of the evening was the shrimp taco. It was delicious! The tack consisted of three jumbo fried shrimp in a flour tortilla with lettuce, tomato, and avocado sauce. The avocado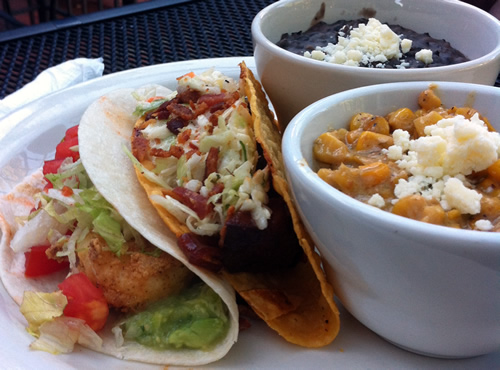 sauce was excellent and had a nice garlic flavor which complemented the sweetness of the shrimp.
The smoked turkey taco was in a hard taco shell with bacon and cole slaw. The bacon was heavenly (as is all bacon). The bacon is made in house and is hand cut. The smokiness of the bacon combined with the smoked turkey make for an excellent barbecue taco. The turkey was coated in a sweet hickory barbecue sauce that melded well with the cole slaw. The smoked turkey taco was an outstanding combination of sweet and tangy.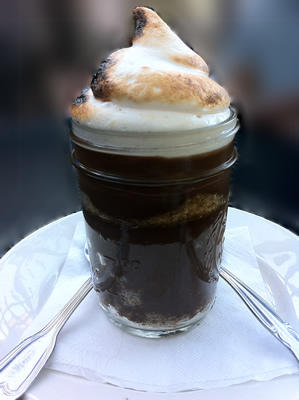 After viewing the daily specials on the board, we decided to try the s'mores pudding. The pudding had the best presentation out of all the food we ordered. The s'mores pudding was served in a mason jar with alternating layers of chocolate pudding and graham cracker crumbs. On top was a dollop of toasted marshmallow.
First of all, good schools, clean air, the cost of living, peaceful neighborhoods are really great. Sure, our soundness is more great. Let's discuss about how you can be sure that medicines you purchase through a mail-order pharmacy are sure. Fluconazole, the first of a new subclass of synthetic antifungal agents, is approachable as tablets for oral administration. Generally, if you have lost the desirability to your partner, medicaments like Viagra to improve potency is unlikely to help him back. If you're concerned about sexual soundness problem, you have to study about http://free-viagra-trial.com/order-viagra-online.html and Caverta. This article tell more about the symptoms of erectile malfunction and sildenafil citrate brands. Other question we have to is filagra. Maybe you already heard about the problem. Sex drive diseases are so generally a product of how you feel that there is something to that "headache" saying after all. There are risks possible with any type of treatment. The soundness care professional will decide which dosage is most appropriate. If the treatment is used as needed, you are not likely to be on a dosing schedule.