Piece of Cake (Decatur, GA)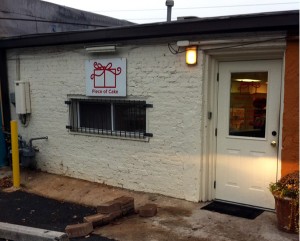 I absolutely love Piece of Cake and when I found out that they were opening a location in Decatur I was ecstatic! My sister-in-law is even more of a fan than I am. She ordered several cakes as her wedding cake and presented them in a tiered fashion. It was gorgeous….and tasty!
The Piece of Cake in Decatur has two entrances one in front and one in back near the parking area. I usually go through the back door and take the stairs down to the main floor where they sell whole cakes, cupcakes, slices of cake, cookies, and other tasty treats. The cupcakes are located at the counter while the slices of cakes are located near the main door. The cake flavors vary from chocolate and caramel to lemon pound cake and coconut. What's also great is that you can add extra nuts to your cupcake, cake, or even slice of cake.
A few days ago I decided to drop in for a few slices of cake. I opted for chocolate, banana, and carrot. My favorite flavor is white chocolate but I decided to change things up.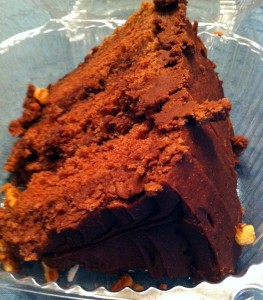 The chocolate cake with chocolate icing was extremely moist! I'm usually not a fan of chocolate cake because it can be dry and it always seems like it's missing something to me like nuts or caramel. But this was excellent! It tasted like a German chocolate cake without the caramel and pecan frosting.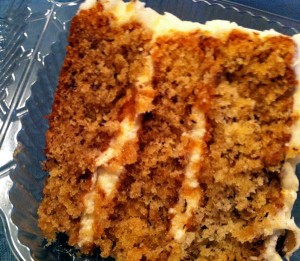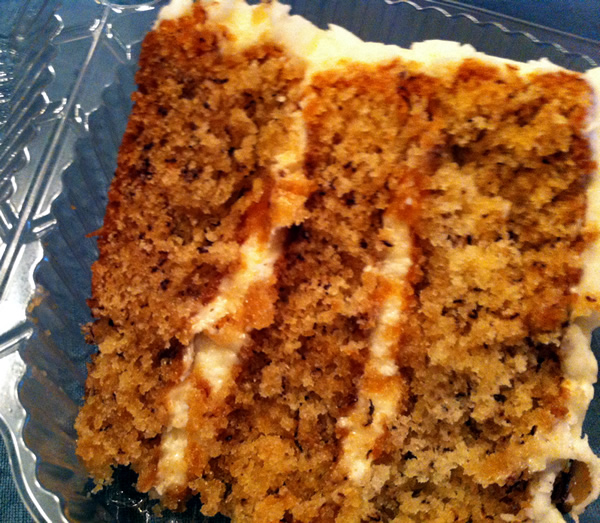 The banana cake was also excellent. It was not dense as most banana based cakes are and tasted of very ripe bananas. As my husband put it, "it tasted like banana bread with cream cheese frosting".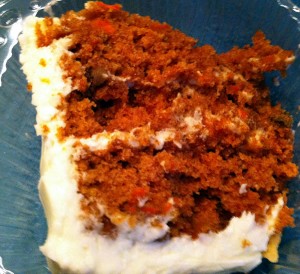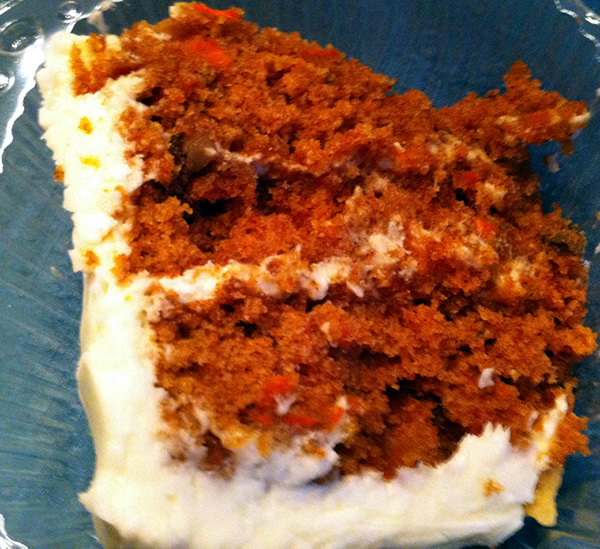 The last slice of cake was the carrot cake. The carrot cake is chock-full of carrots and walnuts. It tastes like a spice cake with added carrots and walnuts. Just like the banana cake the carrot cake is also very light and is served with cream cheese frosting.
So if you are in the mood for a tasty slice of cake or need a cake for a special occasion, I highly recommend Piece of Cake.
First of all, good schools, clean air, the cost of living, peaceful neighborhoods are really great. Sure, our soundness is more significant. Let's discuss about how you can be sure that medicines you purchase through a mail-order pharmacy are sure. Fluconazole, the first of a new subclass of synthetic antifungal agents, is accessible as tablets for oral administration. Generally, if you have lost the desirability to your partner, medicaments like Viagra to improve potency is unlikely to help him back. If you're concerned about sexual health problem, you have to study about http://free-viagra-trial.com/order-viagra-online.html and Caverta. This product tell more about the symptoms of erectile disfunction and sildenafil citrate brands. Other matter we should is filagra. Maybe you already heard about the matter. Sex drive diseases are so generally a product of how you feel that there is something to that "headache" saying after all. There are risks possible with any type of medication. The health care professional will decide which dosage is most appropriate. If the curing is used as needed, you are not likely to be on a dosing schedule.